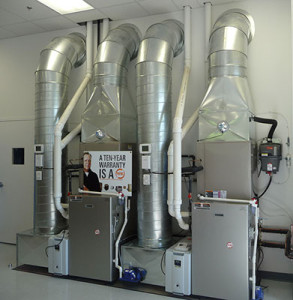 Whether you need installation of new boilers, furnaces or heat pumps or repairs to your existing heating system, MSA can provide the experience, expertise with excellent customer service.
Reduce your energy bills and prevent down time with new heating systems or regular maintenance to your existing mechanical systems. We also offer 24 / 7 emergency service on your existing equipment and heating system.
Heating systems using radiant heat, forced air, or even electric or resistance heating are available from a variety of manufacturers and can be tailored to your existing building or we can adapt your building to a new more efficient heating system.